Key Benefits for Your Business
What can you do with our financial solution? The possibilities are endless. Below are some of the immediate key benefits your company will see after being approved for a factoring line of credit with WCA:
 Immediate access to daily or weekly cash advances based on your outstanding accounts receivable. Typical lines of credit are $25,000 to $5,000,000.
 Complete integrated back-office billing and collections solution allowing you to spend more time doing what you do best, building your business and focusing on business growth. Our team will take care of the back office accounts receivable and collections paperwork!
 Immediate flexibility for your business customers – One of the ways companies in the staffing industry attract new clients is by giving them more favorable 30/45/60 day payment terms. You can achieve this with factoring invoicing.
Grow your business! Whether you want to spend more on marketing, hire more employees, or make a competitive bid on that big client whose payroll you would not normally be able to afford using your existing company assets. Your staffing company can get the much-needed working capital quickly and easily with receivables financing.

Factoring Solutions for Staffing Companies
Cash flow management can be a challenge, especially for staffing companies that have been in business for two years or less, or staffing companies undergoing rapid growth. Factoring is a quick and effective solution equivalent to a traditional business line of credit, but without the time-consuming traditional bank application processing and wait time. Additionally, using a factoring line of credit allows our staffing company clients to keep their balance sheet debt-to-equity ratio low. Utilizing our industry leading factoring line of credit product, your company can turn your accounts receivable into collateral to get you the cash you need to fund your business. At Working Capital of America, we have the knowledge and expertise to help businesses of all sizes help meet their financial obligation, and fulfill their growth objectives.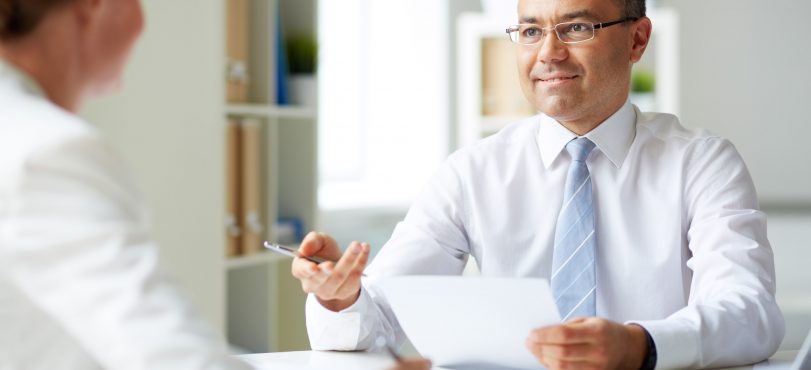 How Staffing Factoring Works
By definition, selling accounts receivable to obtain short term funds is called factoring. In our standard factoring agreement, you send us your outstanding invoices and receive a cash advance next day! It's that easy! Our initial approval process typically takes 48 to 72 hours after we receive your completed line of credit application. The primary benefit of obtaining a line of credit from Working Capital of America using our standard factoring line is that we focus on your client's ability to repay the debt on their outstanding invoices. This allows our underwriting team to have significantly more flexibility when underwriting lines of credit for newer companies, companies where the owner's personal credit may not be perfect, and even companies whose income statement or balance sheet would not allow them to qualify for a traditional bank line of credit. Our staffing clients are often selling their services to large corporations and financially well to do clients. By focusing on the ability of your clients to repay, we are able offer larger lines of credit to a wider array of credit risk clients.
Your staffing company will have complete flexibility when financing receivables with Working Capital of America. We advance up to 95% of the face value of your invoices immediately upon verified job completion. We have one of the best account management and collections teams in the United States that will treat your customers with the utmost respect and professionalism while at all times looking out for your best interests and your Staffing Companies bottom line. Our accounting and collections staff ensures accurate and dependable invoice management for your company. We can provide you with daily, weekly, or monthly progress reports of our billing and collections activity. We also allow our staffing company clients to choose daily or weekly wire and ach settlements of your invoices. We have multiple clients utilizing our team of professionals to manage their accounts receivables activities. In virtually every situation, our clients have been able to cut costs and eliminate unnecessary collections processing staff.
---
When is Factoring the Best Choice?
Staffing factoring is appropriate for companies of all sizes. Unlike a traditional small business line of credit, this financing solution doesn't rely solely on your company's financials, years in business, or the owner's personal credit history.
We encourage you to apply for staffing factoring with Working Capital of America, if you are in one of the following situations:
Startup companies – Look beyond bank loans and opt for a more versatile and proven financing solution.
Slow paying customers – Are you focused more on selling your product or service rather than collecting on your invoices? Our integrated back-office collections team can help!
Short or no business credit history or less than perfect personal credit – Factoring is a proven alternative to a traditional bank loan. We can help!
Seasonality – Does your business have peaks and valleys during various seasons that can cause cash shortages? Factoring is a great financing instrument for managing the unique seasonality and unpredictability so common for certain industries.
Rapid growth – A high demand for your services is a dream come true, but you have to be ready to absorb the upfront expenses that are inherent to any large new business opportunity.
Give your staffing company a financial boost with invoice factoring today!